Big Birthdays with a Christmas Twist!
December 28, 2010 :: Posted by - Sweet Flamingo Cake Co. :: Category -
Cakes
The cake was created for a husband & wife's combined 60th birthday celebration. Since both birthdays are near Christmas, the family requested that we create ornaments to reflect the couple's history & interests.

Cake: Rich Red Velvet
Filling: Whipped Cream Cheese
Frosting: Cream Cheese Buttercream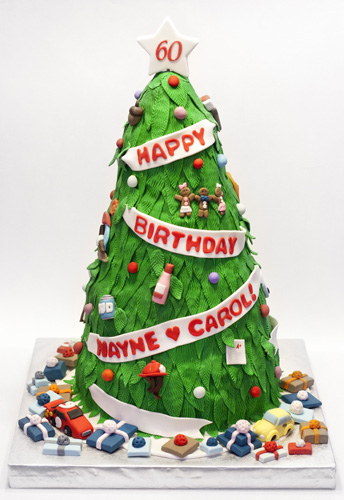 Tags: Birthday, Buttercream, Christmas, Fondant, Green, Holiday, Ornaments, Sculpted, Star, Tree
One Response to "Big Birthdays with a Christmas Twist!"