Big Cake for a Big Boy!
April 19, 2011 :: Posted by - Sweet Flamingo Cake Co. :: Category -
Cakes
Bennette is not a little guy anymore – he recently turned 4! We found out that Bennette is a huge fan of dinosaurs, and he wanted a "Big Boy" cake! So we created one to feature his all time favorite dino, the Brontosaurus!

Cake: Triple Chocolate Fudge
Filling: Whipped Cream
Frosting: Vanilla Bean Buttercream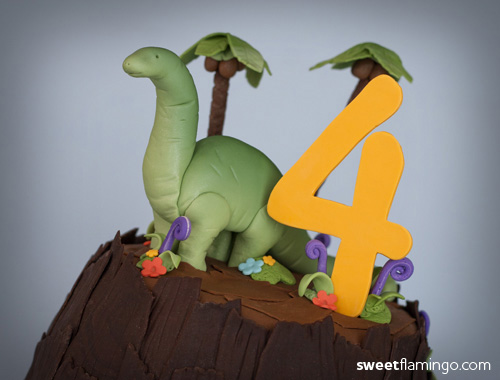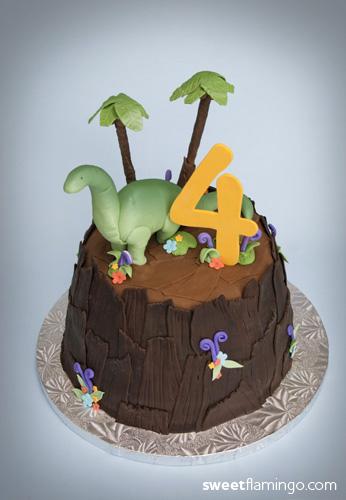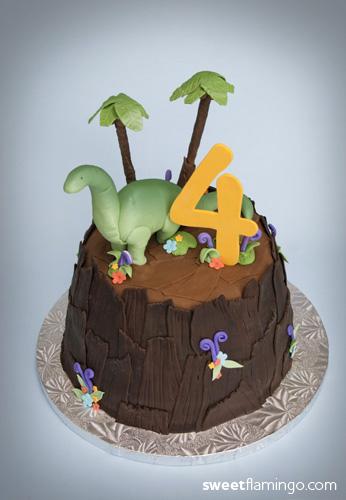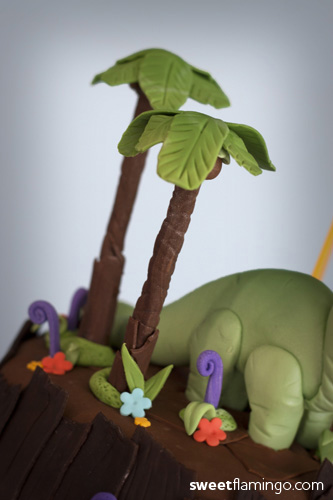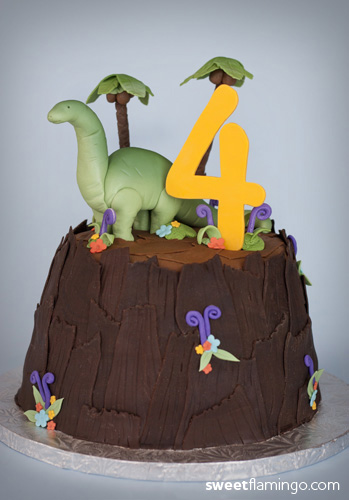 Tags: 4, 4th, Birthday, Brontosaurus, Brown, Buttercream, Characters, Chocolate, Dinosaur, Fondant, Fourth, Green, Palm, Sculpted, Tree, Vanilla, Volcano
One Response to "Big Cake for a Big Boy!"