Another Big Birthday!
May 09, 2011 :: Posted by - Sweet Flamingo Cake Co. :: Category -
Cakes
This cake might look a little familiar, but no, you are not seeing double!
A couple of weeks ago you might remember, we posted an 80th birthday cake featuring kittens & cherry blossoms. Within a few short hours of posting, we received a call from a sweetheart, requesting a similar version of the cake for another 8oth birthday!
Cake: Triple Chocolate Fudge
Filling: Strawberry Puree
Frosting: Vanilla Bean Buttercream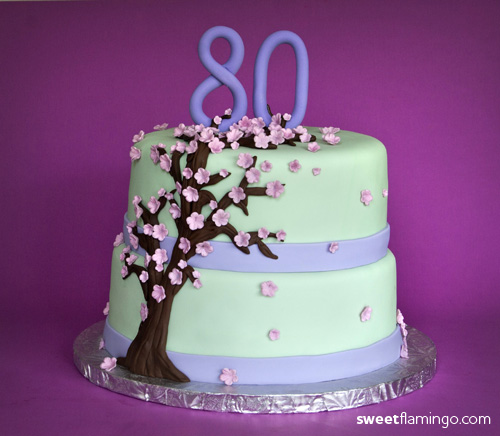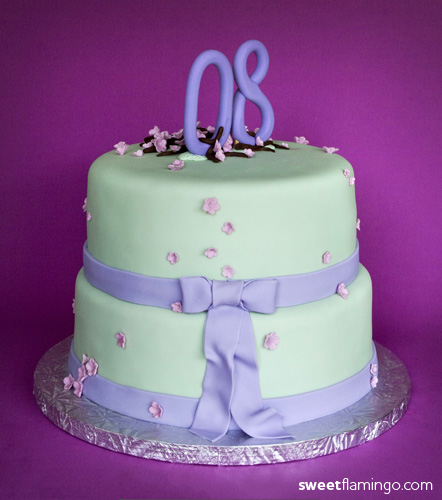 Tags: 80, 80th, Birthday, Blossom, Buttercream, Cherry, Chocolate, Flowers, Fondant, Green, Pink, Purple, Sculpted, Strawberry, Sugar Flowers, Tree, Vanilla