Happy 50th Anniversary!
July 11, 2011 :: Posted by - Sweet Flamingo Cake Co. :: Category -
Cakes
This week Joe & Martha celebrated their 50th wedding anniversary. Years ago this young couple decided to start their adventure by secretly driving from Virginia to North Carolina to be wed! Congrats to the sweet couple, and we wish them many more years of happiness together!
Cake: Triple Chocolate Fudge
Filling: Strawberry Cheesecake Mousse
Frosting: Vanilla Bean Buttercream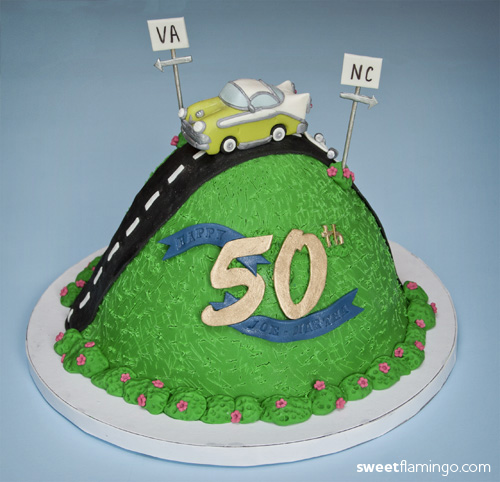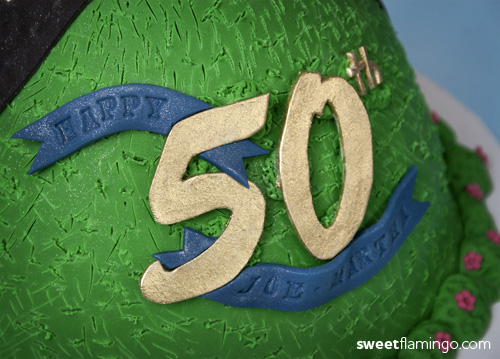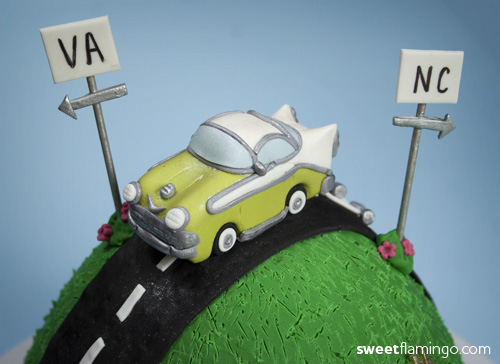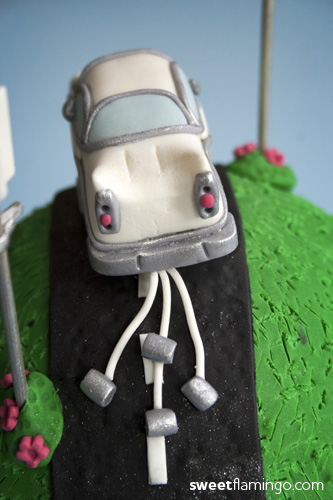 Tags: 50, Anniversary, Bel Air, Blue, Buttercream, Car, Cheesecake, Chevy, Chocolate, Fondant, Gold, Green, Just Married, Married, North Carolina, Road, Sculpted, Sign, Strawberry, Sugar Flowers, Virginia, Wedding
One Response to "Happy 50th Anniversary!"