Dance Party Birthday!
August 22, 2011 :: Posted by - Sweet Flamingo Cake Co. :: Category -
Cakes
Miss Samantha rocked out her 7th birthday with this awesome "Dance Party" inspired cake. The cake's bright colors, glitter, and sparkling white chocolate disco ball helped make this party a huge hit!
Cake: Triple Chocolate Fudge
Filling: Cheesecake Mousse
Frosting: Vanilla Bean Buttercream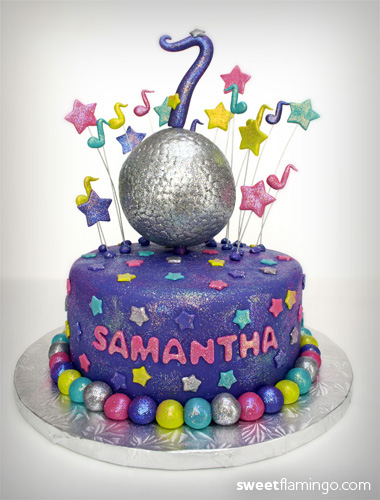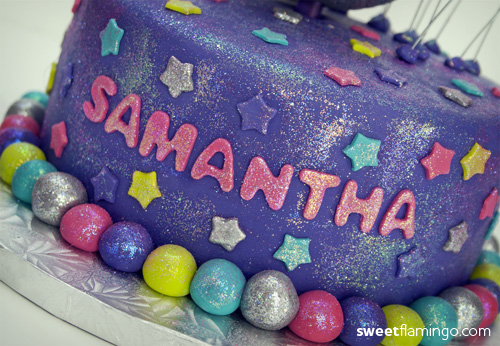 Tags: 7, Aqua, Ball, Birthday, Buttercream, Chocolate, Dance, Disco, Fondant, Glitter, Green, Lime, Music, Note, Pink, Purple, Sculpted, Star, Teal, White