Tuffy Strikes Again! – With Birthday Wishes!
Susan wanted to surprise her husband Matthew, with something a little extra special for turning the big "3-0." Matthew, an alum and  long time NC State fan was thrilled to say the least!!!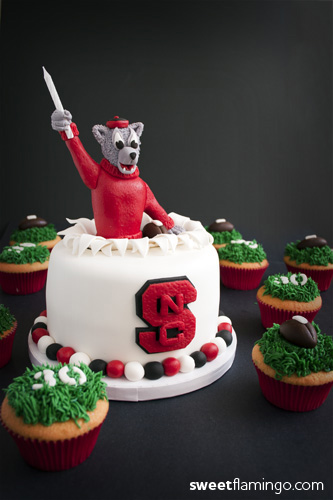 Cake: Vanilla Bean
Filling: Key Lime Cheese Cake (Mini Cake)
Chocolate Cherry Cream (Cupcakes)
Frostings: Coconut Buttercream (Mini Cake)
Chocolate Fudge Buttercream (Cupcakes)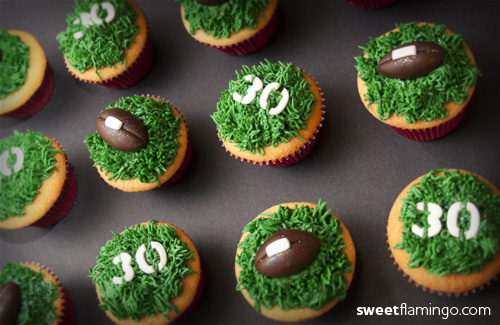 Happy 30th Birthday Matthew!
Tags: Birthday, Black, Buttercream, Characters, Cheesecake, Cherry, Chocolate, Cupcake, Field, Fondant, Football, Grass, Gray, Grey, Lime, NCSU, Red, Sculpted, State, Tuffy, University, Vanilla, White, Wolf