Happy Retirement, From the Good Neigh Bear!
October 06, 2011 :: Posted by - Sweet Flamingo Cake Co. :: Category -
Cakes
After many years with State Farm Insurance Tom is retiring! Say goodbye to work suits and say hello to his favorite – Tommy Bahama shirts! Now, each day he has more time to relax, kick back, and play a few rounds of golf!
Cake: Triple Chocolate Fudge
Filling: Raspberry Puree
Frosting: Whipped Chocolate Ganache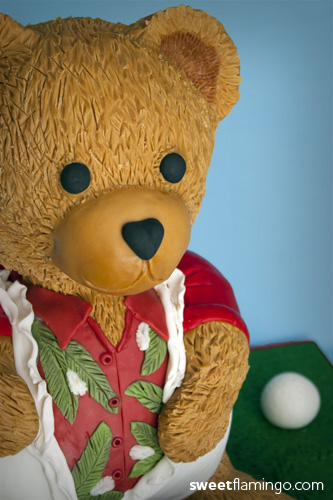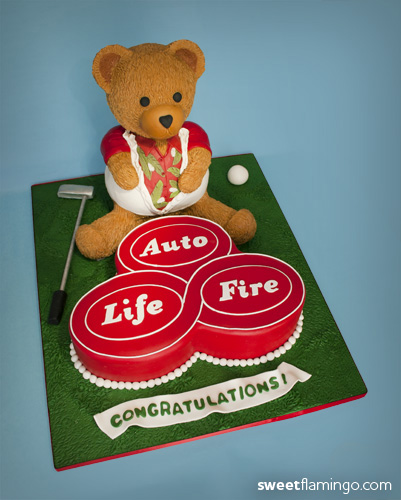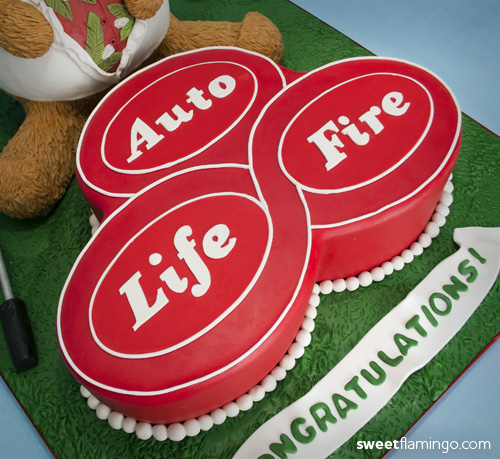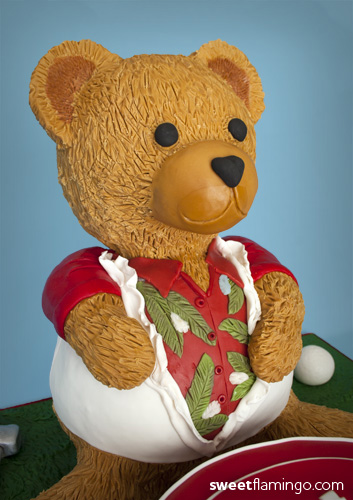 Tags: Ball, Bear, Brown, Characters, Chocolate, Club, Fondant, Golf, Good, Grass, Green, Hawaiian Shirt, Red, Retirement, Sculpted, Shirt, State Farm, Teddy, Tommy Bahama, White
4 Responses to "Happy Retirement, From the Good Neigh Bear!"