A Very Berry Birthday!
October 16, 2011 :: Posted by - Sweet Flamingo Cake Co. :: Category -
Cakes
…

STRAWBERRY

that is

!
Miss Mackenzie was surprised with a cake a that is just as sweet as she is! This "Strawberry Shortcake" inspired cake featured a giant sculpted white chocolate strawberry, polka dots, stripes, & LOTS of sparkles!
Cake: White Almond Sour Cream
Filling: Vanilla Cream
Frosting: Cheesecake Buttercream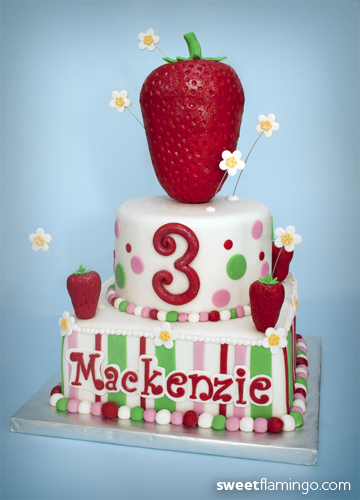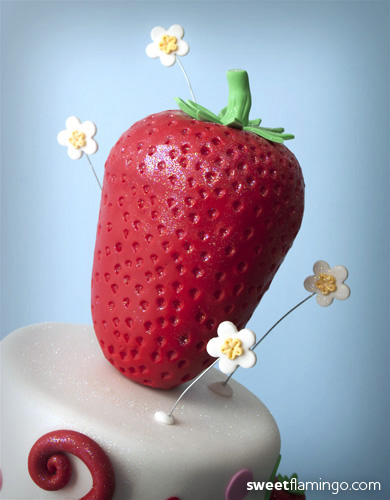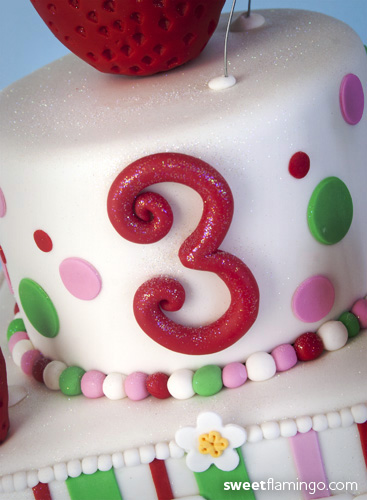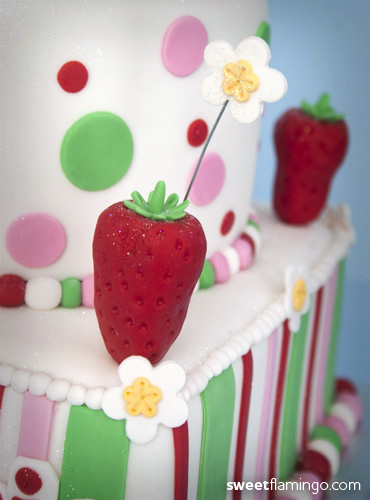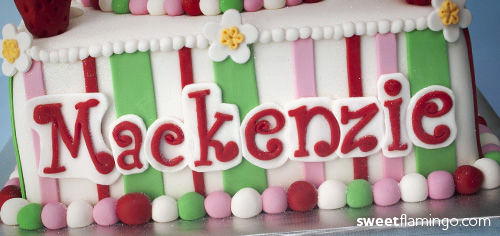 Tags: 3, 3rd, Birthday, Buttercream, Chocolate, Flower, Flowers, Fondant, Green, Pink, Polka Dots, Red, Sculpted, Sparkles, Strawberry, Strawberry Shortcake, Stripes, Sugar Flowers, Third, White, Yellow