Baby Elephants for a New Mom & Dad!
March 06, 2012 :: Posted by - Sweet Flamingo Cake Co. :: Category -
Cakes
As you might remember, a few months ago we asked by Erin & Isaac to create them a special cake to tell them what their new bundle of joy would be. Well, if you guessed a little baby boy, you were correct! We were thrilled to receive another request for a cake to help them celebrate their recent baby shower. After talking with a friend of the happy couple, and brainstorming different ideas, we were shown an image of the cute bedding (By Restoration Hardware Baby & Child) purchased to be in the new nursery. And of course after seeing it we KNEW the cake just had to match!
Cake: Lemon Tart
Filling: Strawberry Puree
Frosting: Marshmallow Buttercream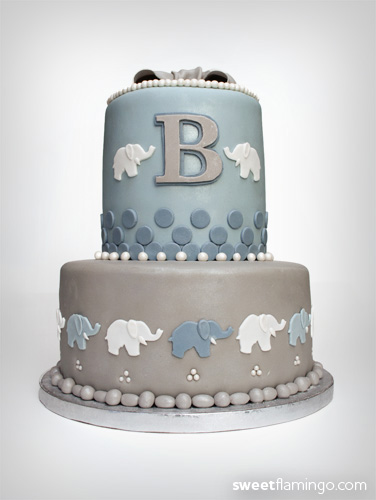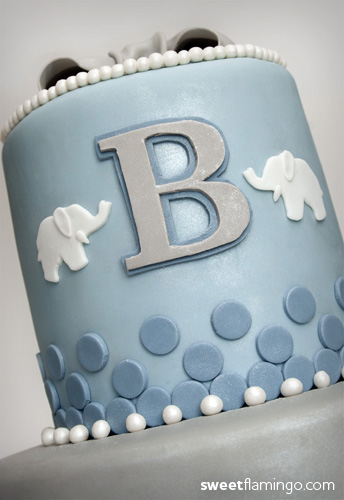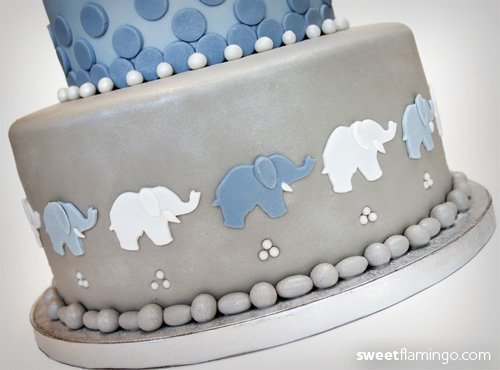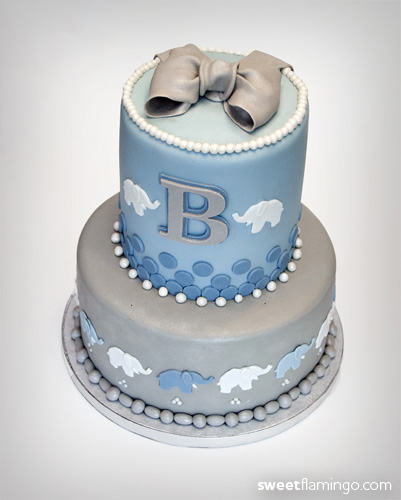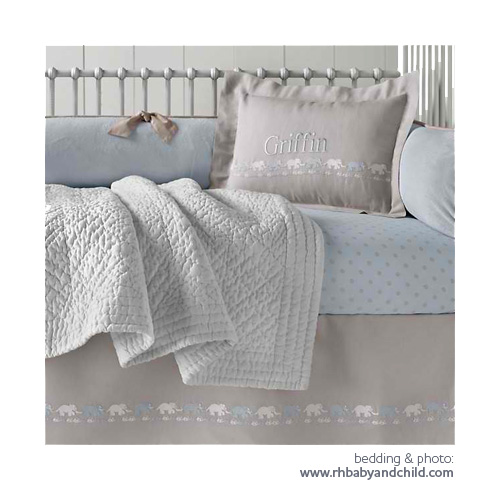 Tags: B, Baby, Bedding, Blue Taupe, Bow, Boy, Brown, Elephant, Gray, Grey, Nursery, Pearl, Restoration Hardware, Shower, White
One Response to "Baby Elephants for a New Mom & Dad!"