Happy Birthday to the Hobbyist!
March 19, 2012 :: Posted by - Sweet Flamingo Cake Co. :: Category -
Cakes
Bob was happily surprised by his family with a full day of plans for his 65th birthday! And we were thrilled to be asked to be a part of his very special day. Being an avid collector of rare US coins &  World War I model planes his special cake had to represent his favorite past times. This cake was inspired by Bob's favorite plane – the P-51 Mustang, we also included the "Pennies from Heaven" – sugar replicas of the many coins in Bob's collection!
HAPPY BIRTHDAY BOB!
Cake: Butter Yellow
Filling: Raspberry Cream
Frosting: Vanilla Bean Buttercream  with hints of Rapsberry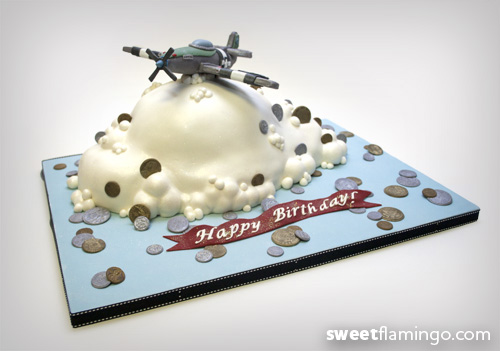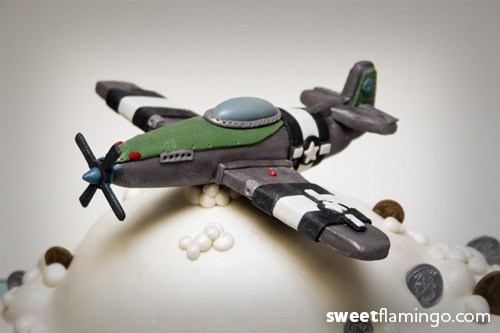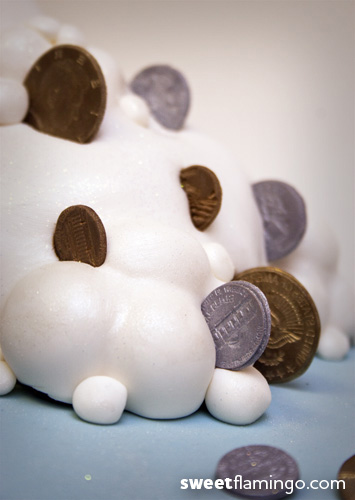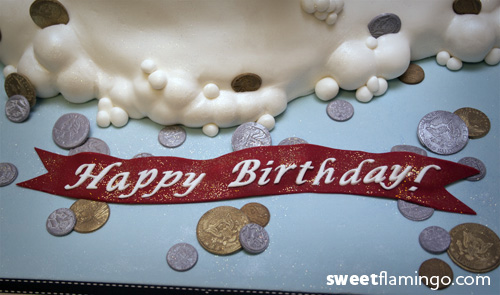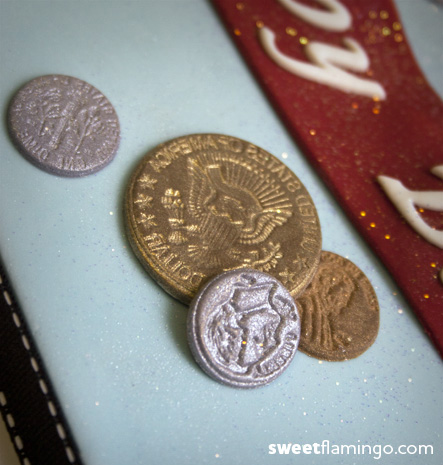 Tags: Air Force, Blue, Cloud, Coin, Copper, Dime, Dollar, Fighter, Gold, Grey, Heaven, Mustang, Nickel, P-51, Penny, Plane, Quarter, Red, Sacagawea, Silver, Sky, White, World War, WWI