White Wedding: Trimmed in Plum, Pewter & Black
October 18, 2012 :: Posted by - Sweet Flamingo Cake Co. :: Category -
Cakes
We would like to congratulate & celebrate the recent marriage of Brittany & David! The happy couple celebrated their vows in style at the beautiful Renaissance North Hills.
Best Wishes to Brittany & David!!!
Cake Tier Flavors:
Triple Chocolate Fudge Cake, White Chocolate Ganache Filling & Frosting

Red Velvet Cake, Sweet Cream Buttercream Filling, & White Chocolate Ganache Frosting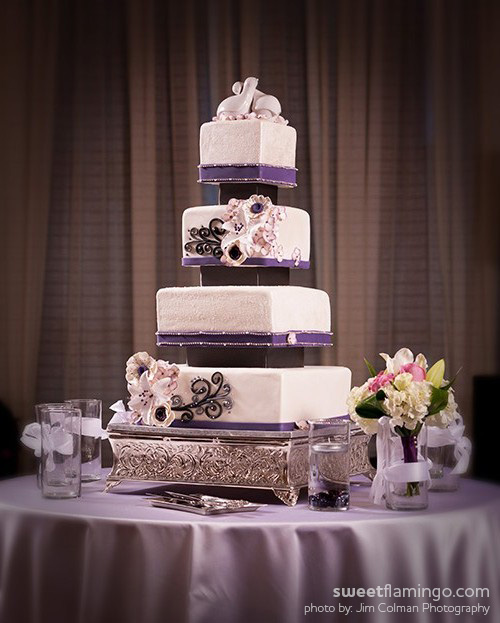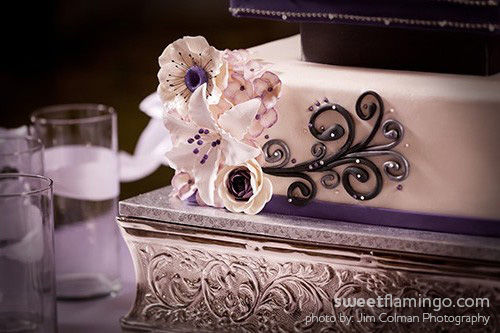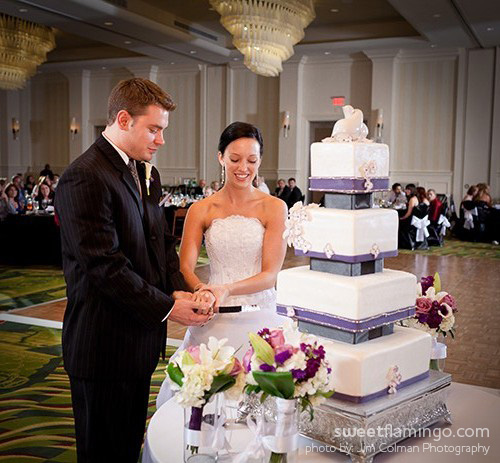 We would also like to thank Jim Colman Photography for providing the beautiful photos above!
Tags: Bird, Black, Bride, Diamond, Dove, Flower, Graphic, Groom, Pattern, Pearl, Pewter, Plum, Purple, Silver, Square, Swirl, Wedding, White