"Wedding Bells Will Be Ringing!"
April 29, 2011 :: Posted by - Sweet Flamingo Cake Co. :: Category -
Cupcakes
Wedding Bells will soon be ringing for Mike & Shelly! These cupcakes were created for a surprise shower for the happy couple just days before the big wedding!
Cakes: White Almond Sour Cream & Triple Chocolate Fudge
Fillings: Lemon Curd & Chocolate Hazelnut Ganache
Frosting: Vanilla Bean Buttercream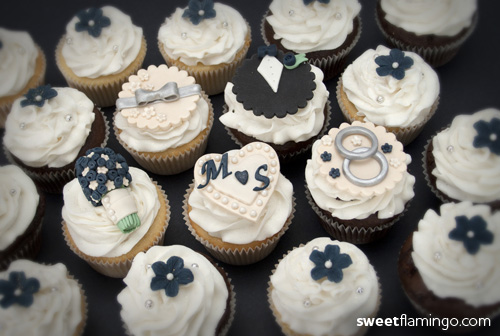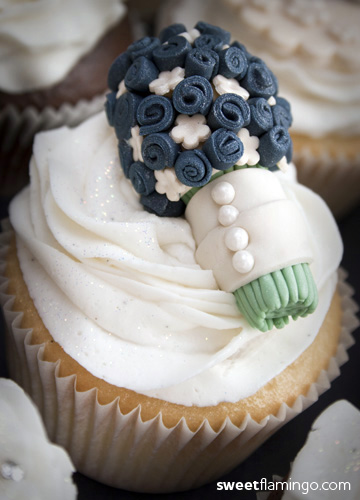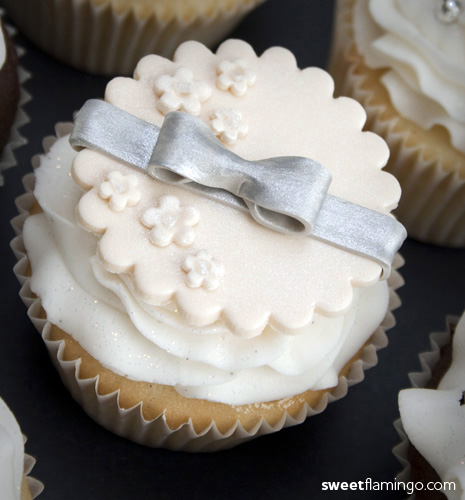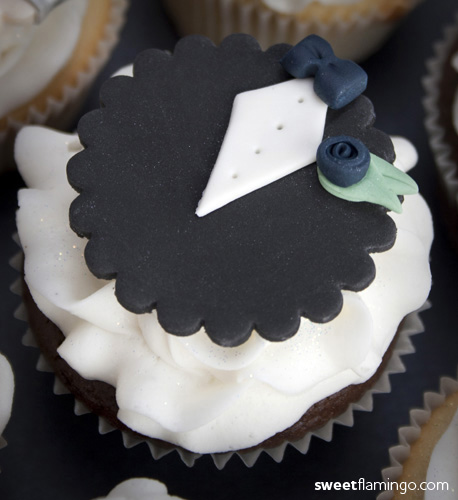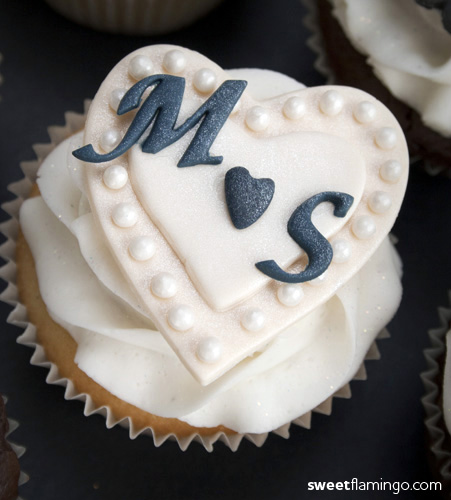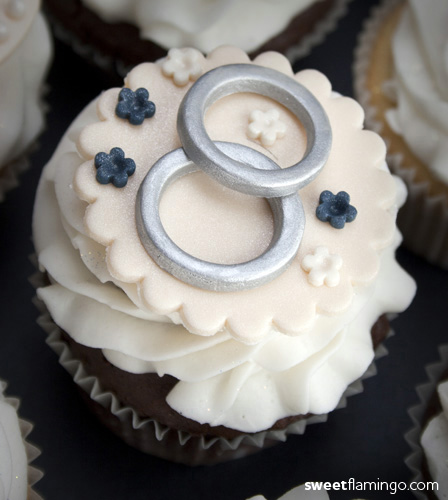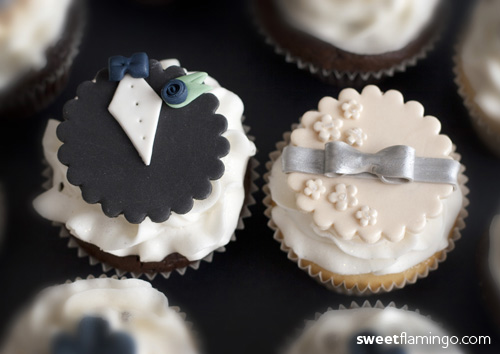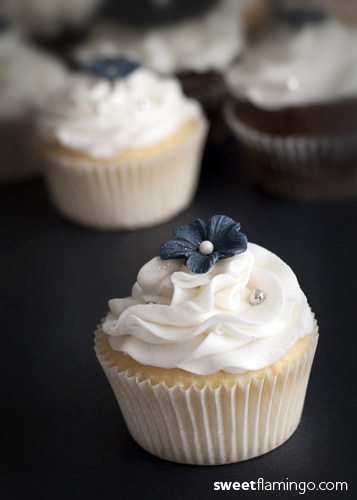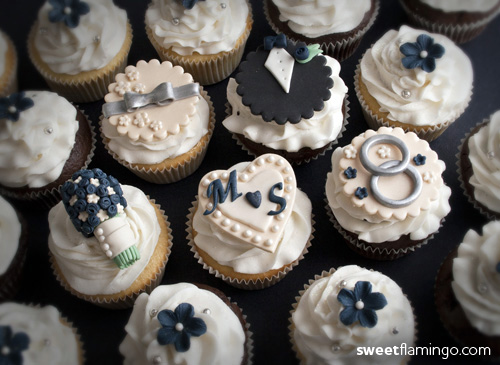 Congrats to the new Mr. & Mrs.!
Tags: Black, Blue, Bouquet, Bridal, Bridal Shower, Buttercream, Chocolate, Cream, Cupcake, Dress, Fondant, Lemon, Monogram, Navy, Ring, Sculpted, Sugar Flowers, Tux, Tuxedo, Vanilla, Wedding, White, White Almond Sour Cream
2 Responses to ""Wedding Bells Will Be Ringing!""